A series of build-it-yourself objects that react to movements and the environment.
A series of build-it-yourself objects that react to movements and the environment.
A series of build-it-yourself objects that react to movements and the environment.
A series of build-it-yourself objects that react to movements and the environment.
A multi-user AR experience for History's UFO drama series "Project BlueBook".
My role in this project
UX UI Design
AR Prototype
Concept Development
ESC BlueBook is an AR Escape Room experience that allows the player to investigate UFO cases of Project BlueBook with friends, anywhere and anytime.
​
Project BlueBook HISTORY Series
"HISTORY's new drama series 'Project Blue Book' is based on the true, top-secret investigations into Unidentified Flying Objects (UFOs) and related phenomena conducted by the United States Air Force from 1952 to 1969."
​
From History Channel Website
ESC BlueBook AR Experience
Two Players / 5 - 7 Minutes
ESC BlueBook is an AR application that turns any room into an Escape Room by adding digital elements onto players' shared physical space. Players are encouraged to squat down, get closer or look up to inspect virtual objects and to interact with them by tapping, swiping or dragging on the screen.
With a focus on creating a collaborative multi-user experience, certain tasks in the gameplay require two players to sync their movements. A collaboration example: to reveal a hidden clue, players need to hold two levers on each side of the room at the same time.
​
ESC BlueBook is a powerful storytelling and marketing project that enriches passive show viewing experience by bringing the interactive scenes into real life and turns viewers into players. Through solving the puzzles, players learn additional details about the UFO cases and make their own version of the story by making different decisions.
January 2019, we participated in NYC Media Lab's Open Call for Multi-User AR application, a 3-month program sponsored and mentored by NYC Media Lab and A&E Networks.
After a series of researches, experiments, and user testings, ESC BlueBook was created and demonstrated at RLab in Apr 2019. ESC BlueBook's high performance and attraction at the event excited A&E Networks, which resulted in extended funding and collaboration to Nov 2019.
This is 1969. You are a private UFO investigator who received an urgent letter and a key from Professor Hynek. He needs you to sneak into the military base and bring out the classified sighting reports. Gather information, solve puzzles, obtain the reports and get out in time...if you can.
​
"The sighting reports are a powerful piece of evidence that will change everything. They are hidden in a safe in Room 0315 in the base. Look for the Green Fireball painting for the combination code. Our people have left a hidden message to help you. People deserve the truth and you are our only hope to give it to them. Good luck and be careful. "
​
"The green becomes the truth under purple glow."
The combination code on the painting is revealed under the purple light when two lamps, blue and red, are activated by players.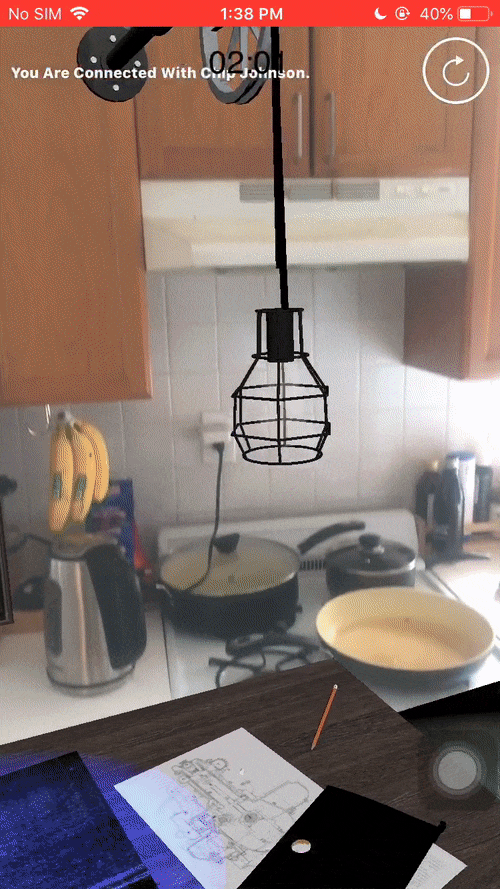 Collaborations are required to successfully escape.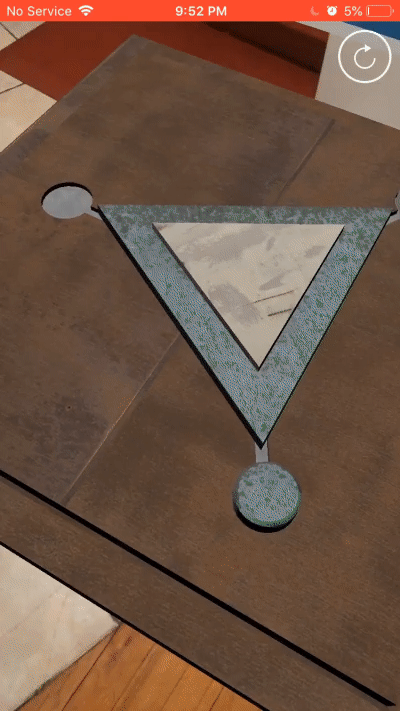 The secret exit can only be unlocked when one player holds on the button while the other rotates the plate.
Tutorial Simple instructions in a slideshow format:
1. Tap, drag, swipe or hold to interact with the objects.
2. When feeling a short vibration, it means you've solved part of the puzzle.
When Escape Succeed
Players are rewarded with documents of Project BlueBook cases released by the FBI or bonus contents from the production team.
Share
Players are encouraged to share their experience and photos with the room setups on social media.
A&E Mentors: Nestor Nieves, Steven-Elliot Altman, Diane Davis Otter
NYC Media Lab Mentor: Erica Matsumoto